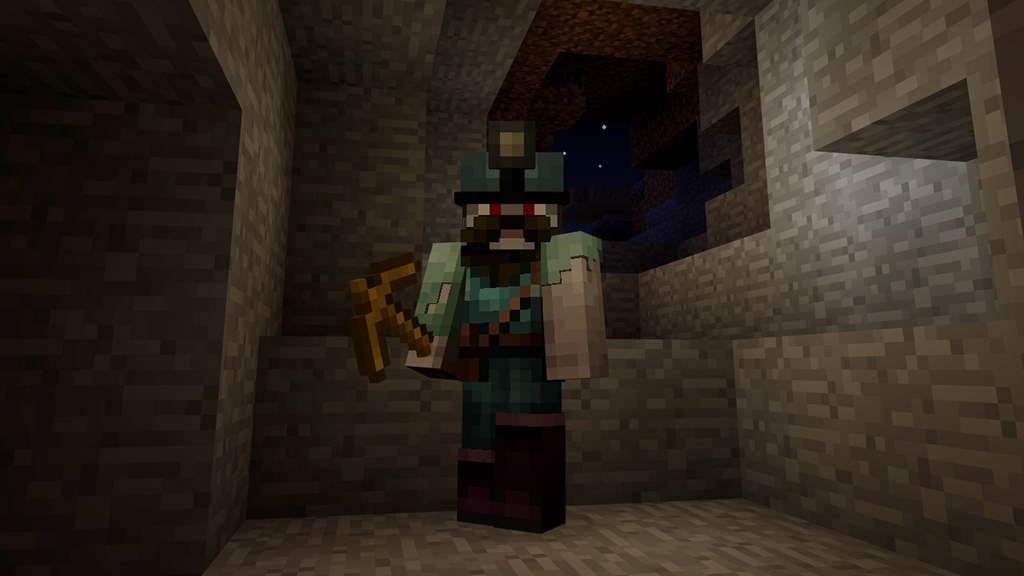 Fearsome fixes! Changelog 0.15.10 for Pocket / Win 10
Hello! The 0.15.10 update for Pocket and Windows 10 Edition slunk out during the dark hours of the night, bringing with it the chilling Campfire Tales skin pack and squishing a fair few bugs.
We've been having a few issues distributing the special MINECON skins and associated capes. They are meant to be free, but some users have been asked for money while trying to obtain them through the Google Play store. If you do get prompted for a fee, use the code MINECON2016, and it should let you have them for the correct price of zero money.
Android users who want the skins should do this as soon as possible - the skins won't be available for much longer!
Anyway, on to the log:
New Features:
Campfire Tales skin pack!
Tweaks:
Fixed mirror texture issues.
Small fix to smart turning. (VR only)
Capes no longer clip through armor.
Bug Fixes:
When getting the MINECON 2016 capes, you will now be prompted to make a "free" purchase from your device's store. If you are on Android & it prompts you for a payment, use the code MINECON2016 to get it for free.
Fixed crash when rendering leads in VR. (VR only)
Using the B button to quit the game (when using a controller) now works. (Win 10 only)
Fixed top of cursor flickering in VR. (VR only)
Mouse clicks no longer cause keyboard input to stop. (VR only)
Fixed issue where Minecraft would not shut down completely when launching another app in the Oculus store. (Win 10 Oculus only)
Added in bug fixes for VR that were previously in the 0.16 betas. Click here for 0.16 build 1 changelog and click here for 0.16 build 3 changelog!
Chilling stuff!
Cheerio!
Marsh - @marshdavies