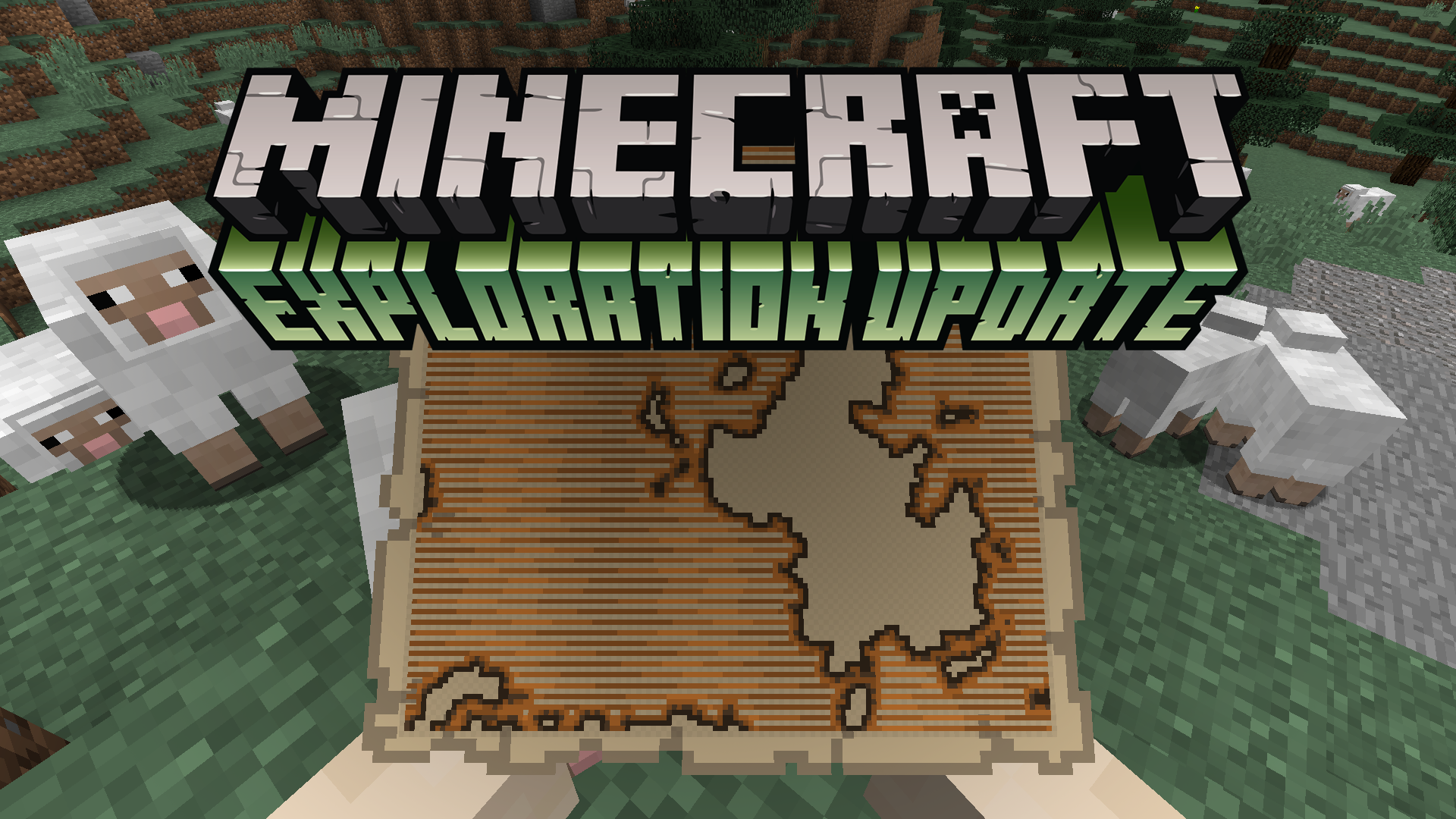 Minecraft Snapshot 16w39c - The Exploration Update
Update: Minecraft snapshot 16w39c has been released!
Seven years and counting, Minecraft is still growing and expanding. We thought it is about time we add something to guide you through the vastness of the endless overworlds. Introducing the Exploration Update!
Among your villager friends, you will now find the Cartographer residing in the library. Spend your hard-earned emeralds to obtain maps leading you to adventurous locations such as the Ocean Monument and the new Woodland Mansion.
This procedurally generated dungeon is the home of the villager's outcast cousins, the Illagers. This insidious and spooky crowd will not tolerate any trespassers in their home, so you should expect a fight when you venture there for the mansion's treasure.
The Exploration Update also brings the Shulker Box, an inventory-expanding chest originating from The End itself. This box's primary property is to keep items inside of itself even when the box is knocked down. This behavior is something that contraption tinkerers should find useful as well, as it enables large amounts of items to be transported in a predictable manner.
Speaking of transporting items, Minecraft now hosts llamas! The llamas live in the mountains and can be equipped with chests to carry items for you. Well-mannered as they are, they will also politely form caravans whenever you lead one in your travels.
As always there are many other neat additions in this update, and here is the intentionally noninformative change log:
Added cursed enchantments
Added the Observer block
Added escape portals in The End
Added the Shulker Shell and Shulker Box
Added exploration maps
Added the Woodland Mansion
Added Illagers, and the Vex
Added Llamas
New command: /locate
Removed Herobrine
Bugs fixed in 16w39c:
Bugs fixed in 16w39b:
Bugs fixed in 16w39a:
Please report any and all bugs you find in Minecraft to bugs.mojang.com. If nobody reports a bug, we can't fix it!
To get snapshots, open your launcher and press the "New Profile" button. Call it "snapshots" and check the box saying "Enable experimental development snapshots" and save. To switch to the normal version, you can select it in the dropdown at the bottom left corner of the launcher. Back up your world first or run the game on in a different folder (See the "new profile" dialog).
Snapshots can corrupt your world, please backup and/or run them in a different folder from your main worlds.
Cross-platform server jar:
Report bugs here: