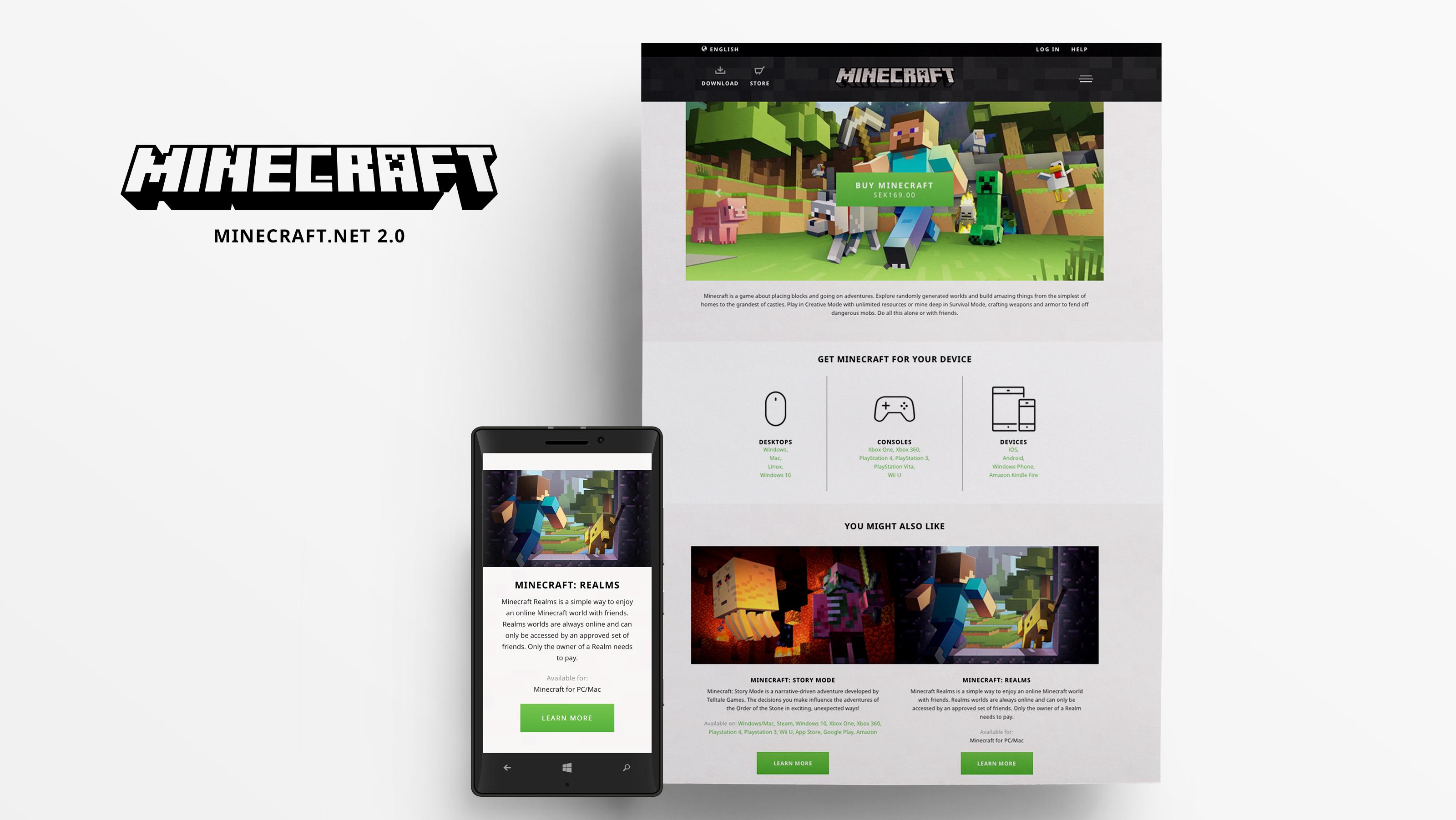 Minecraft.net 2.0 has been deployed!
Hello!
We've launched the new Minecraft.net! Minecraft.net 2.0, if you will.
The new site has all the features you might be used to, but it's prettier and faster. It also scales better on phones, tablets, and neon-lit-ugly-rigs with their monster monitors. Remember that, like everything Mojang, we're going to be iterating upon this thing for the foreseeable future.
Though we're very happy to launch Minecraft.net 2.0, it's worth mentioning that Minecraft.net 3.0 is already in the works! That site will focus on exciting things happening in our community and provide deeper insight into the future of Minecraft and our developers. Our plan is to make Minecraft.net into a place that every player would like to visit once in a while, no matter which platform they play on - somewhere to represent what our game has become over the past few years.
But that's some time in the future. For now, enjoy the new stylin'!
Have a lovely day, internet!
Owen - @bopogamel