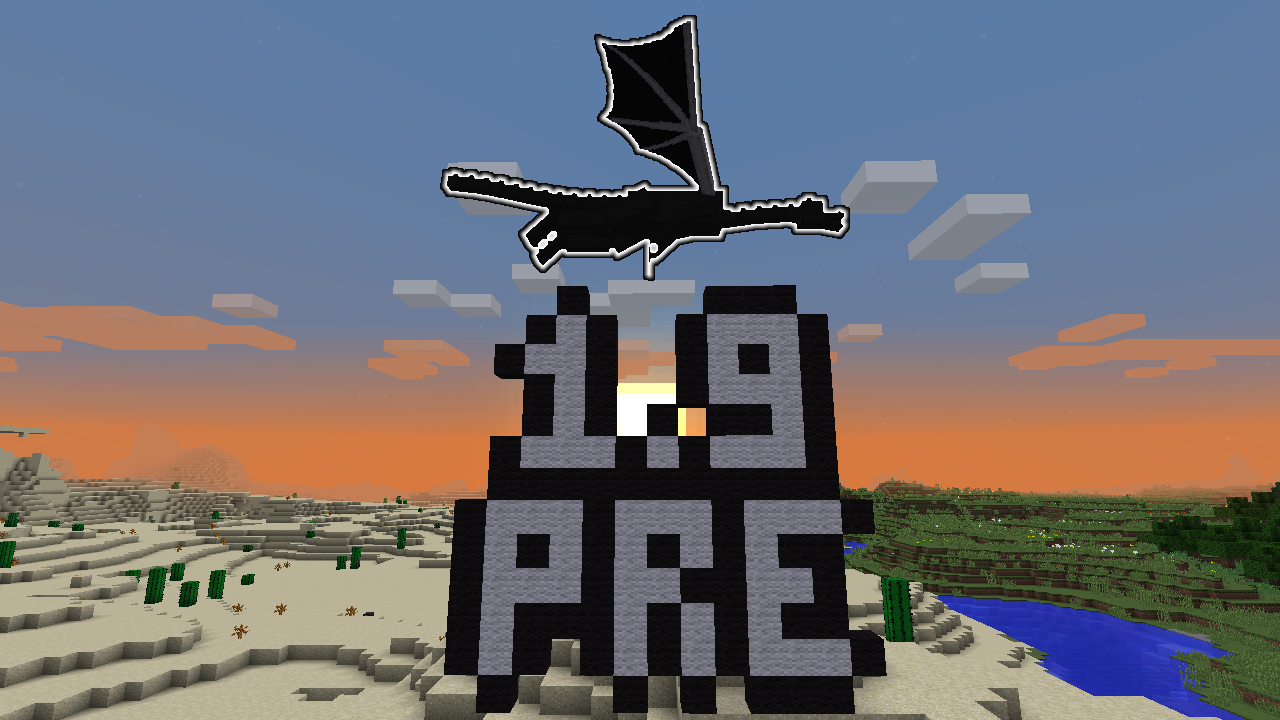 Minecraft 1.9 Pre-Release 4
UPDATE: Minecraft 1.9 Pre-Release 4 is now available.
UPDATE: Minecraft 1.9 Pre-Release 3 is now available.
UPDATE: Minecraft 1.9 Pre-Release 2 is now available.
It is time to stop waiting and start playing. A pre-release of Minecraft 1.9 is now available. We are very excited to enter the final stage before the new version is released.
First the answer to the most asked question: We are currently planning to release the final version of Minecraft 1.9 next week, on Thursday, 25th of February 2016. (UPDATE: the release date was moved to Monday, 29th of February 2016)
And now to the usual release notes. Once we release the final Minecraft 1.9 update, we will also provide a complete list of changes between Minecraft 1.8 and Minecraft 1.9.
Version 1.9-pre4 only fixes some minor issues that were not reported to the bugtracker, so we don't have a list here. According to the commit log, these issues were touched:
Player entities ticking twice on servers
Fixed an issue that can affect sound positions
Invulnerability during dimension changes
Projectile scaling
Handling of r= in entity selectors (commands)
Some cleaning up in the code that doesn't change any behavior
Bugs fixed in 1.9-pre3:
Bugs fixed in 1.9-pre2:
Notes for 1.9-pre1:
Notable changes:
Bugs fixed
Increased durability of shields
Some crystals in the end are protected by cages again
Added 34.7% more hype for Minecraft 1.9
Bugs fixed:
Please report any and all bugs you find in Minecraft to bugs.mojang.com. If nobody reports a bug, we can't fix it!
To get snapshots (or, in this case, the pre-release), open your launcher and press the "New Profile" button. Call it "snapshots" and check the box saying "Enable experimental development snapshots" and save. To switch to the normal version, you can select it in the dropdown at the bottom left corner of the launcher. Back up your world first or run the game on in a different folder (See the "new profile" dialog).
Snapshots can corrupt your world, please backup and/or run them in a different folder from your main worlds.
Cross-platform server jar:
Report bugs here: