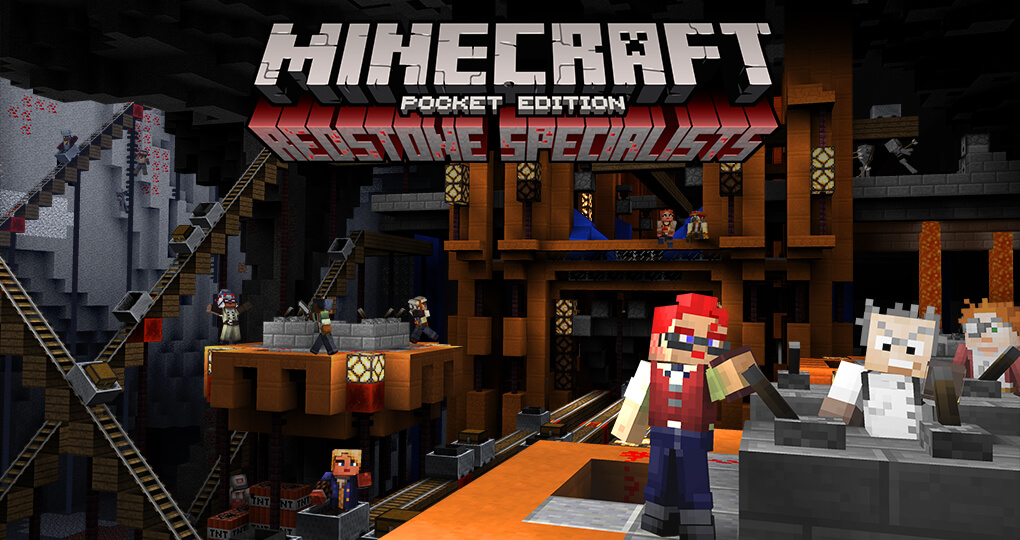 Minecraft 0.14.0 released! Skin Pack, livestream! More!
Hey hey!
We're happy to let you know that the first update of the year for Minecraft: Pocket Edition and Windows 10 Beta Edition is now out! So what cool things are there? Let's take a closer look!
Like previously talked about we got some nice additions for you Redstone builders and adventurers. Repeaters, maps and item frames among other things will help you in your building adventure and assist you making greater things, but be aware of the witches that may lure you into wrong paths…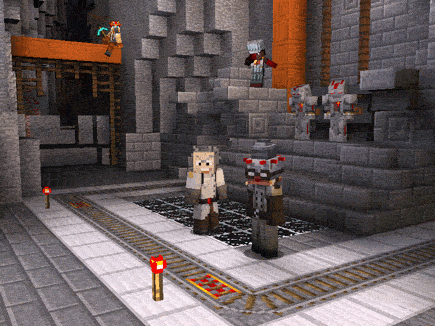 We got a new skin pack out as well! Since we want you to build great things, we also want you to look great while doing so. These Redstone Specialists skins are inspired by the builds we've seen you create and I think they look great. We hope you'll like them as well. The Artisan and Composer are free and if you'd like to buy the whole 15 skins it costs $1.99 (or equivalent).
With all these awesome things, we're also inviting you to our livestream we're having later today at 10 a.m PST (I think that is 19.00 here in Sweden). You will see the Minecraft developers Tommo, Daniel, Shoghi and Jason competing on a tricky Redstone puzzle map, made with today's update. You'll be able to catch the livestream on our YouTube and Twitch channels. Make sure you're nice to the guys. The puzzles are supposed to make you think, so it can take a while for them to figure things out. If you're up to the challenge you can download the map they're going to play here (and mirror here: redstone_puzzle_map.zip)
So yeah, that's it for now! In case you're wondering where to get this electrifying game you can grab it on iOS App Store, Google Play, Amazon and the Windows Store.
Thanks for reading and have fun! :)
Kappe - @kappische