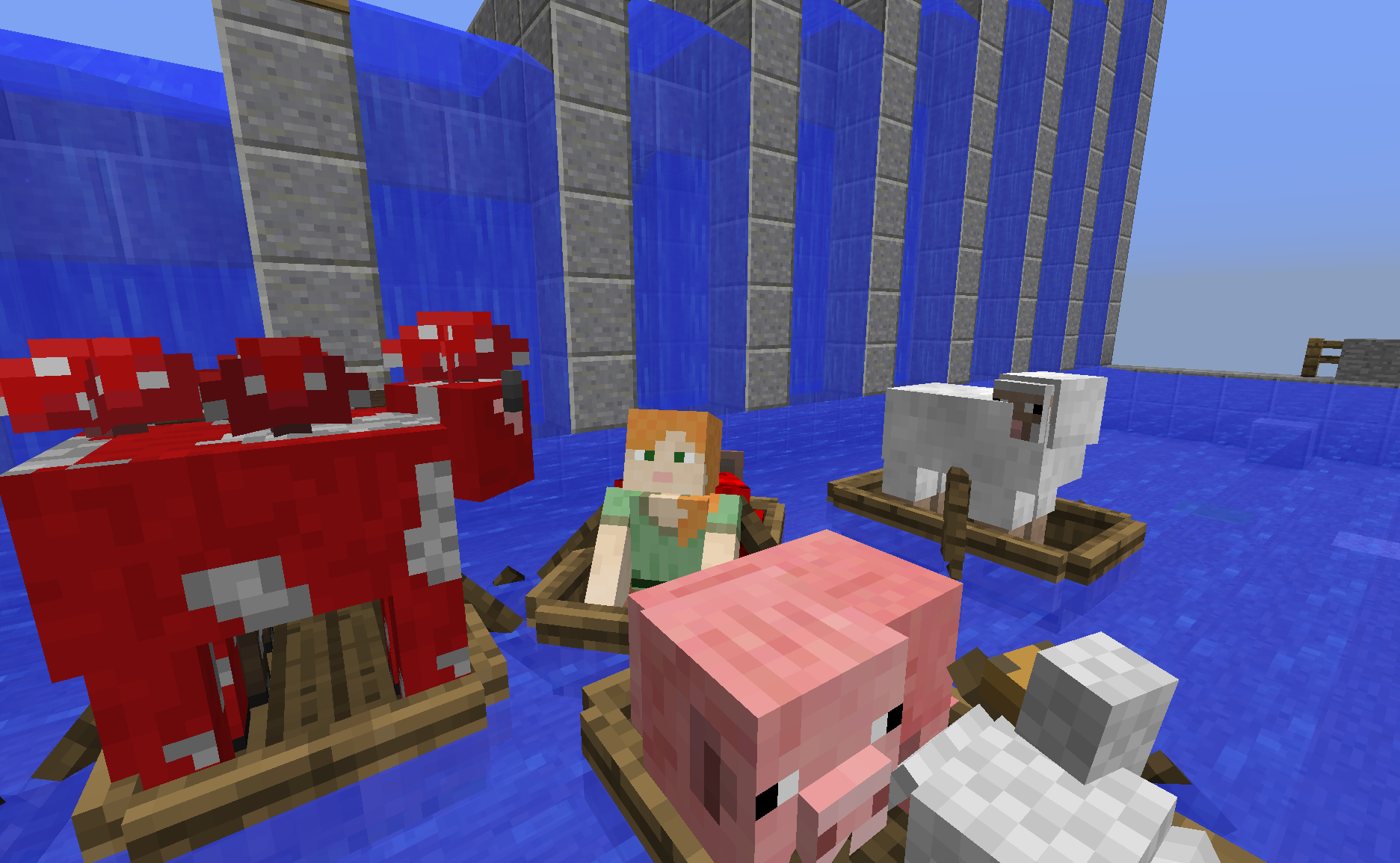 Minecraft snapshot 16w04a
Yet another week has passed, lots of bugs have been inspected, turned around and hopefully fixed. We're inching ever closer to 1.9 and our focus is on stability, performance and the remaining polish.
This week's snapshot is all about boats! We did another iteration on them so please have a swim with them (watch it, they can sink!).
As always we'd like to thank everyone who is reporting bugs, testing the snapshots and sending us feedback on our changes. While we get closer to 1.9 this will become more and more important. Please continue doing it and thanks to you all!
Notable changes:
Boats are 7% moar boatier.
Boats.
Boats can sink.
Boats > lily pads.
Did someone mention boats?
Updated sounds, try standing in the rain!
Bugs fixed in this snapshot:
Please report any and all bugs you find in Minecraft to bugs.mojang.com. If nobody reports a bug, we can't fix it!
To get snapshots, open your launcher and press the "New Profile" button. Call it "snapshots" and check the box saying "Enable experimental development snapshots" and save. To switch to the normal version, you can select it in the dropdown at the bottom left corner of the launcher. Back up your world first or run the game on in a different folder (See the "new profile" dialog).
Snapshots can corrupt your world, please backup and/or run them in a different folder from your main worlds.
Cross-platform server jar:
Report bugs here: