Pocket Edition now has skins, chicken jockeys, more!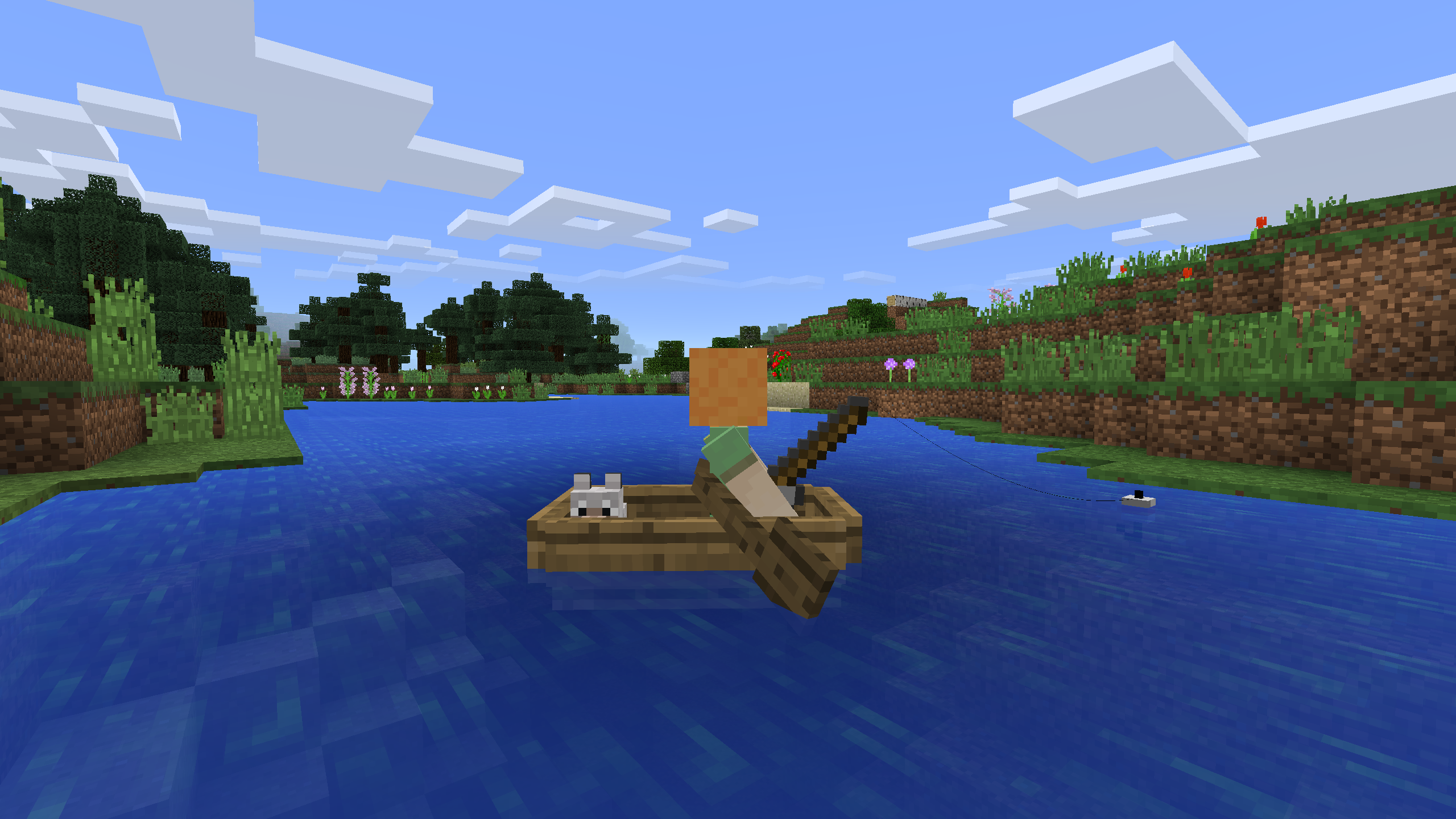 This update has now gone live! Have fun, Pocket Edition players!
---
Hello!
We're bringing loads of new features to Minecraft: Pocket Edition. Skins! Fishing! Cool boats that support the transportation of wolves.
Skins? Sounds gross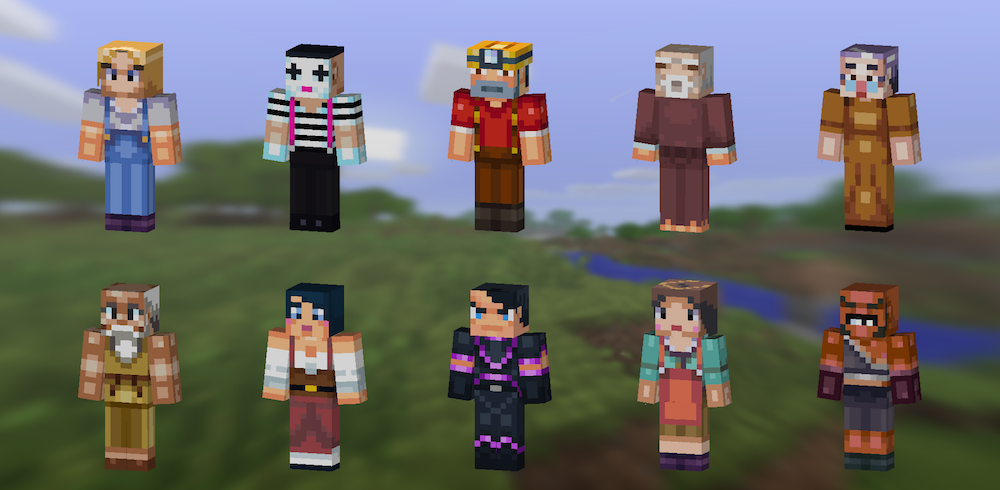 But… but… I don't want to give you money!
Upload a skin from the internet. Use a search engine or Minecraft skin website to find one, then upload it to Minecraft: Pocket Edition.
Create your own skin using the fantastic Minecraft: Skin Studio or your favourite piece of image editing software. Then upload it to Pocket Edition.
Use one of the free skins available in game.
I want to give you money!
Now we're talking! Bundles of paid skins will also be available. Each pack will contain around 20 skins, and will cost $0.99/€0.79/£0.79. Our first two: City Folk and Town Folk have been designed by the talented, kind, and pixellated Army of Trolls. We'll also give away a few free skins when each pack releases, just like on console.
I don't want to change my skin!
That's fine with us. We're not going to push skins - free or paid - on our players, even though they're super cool and you should probably get involved.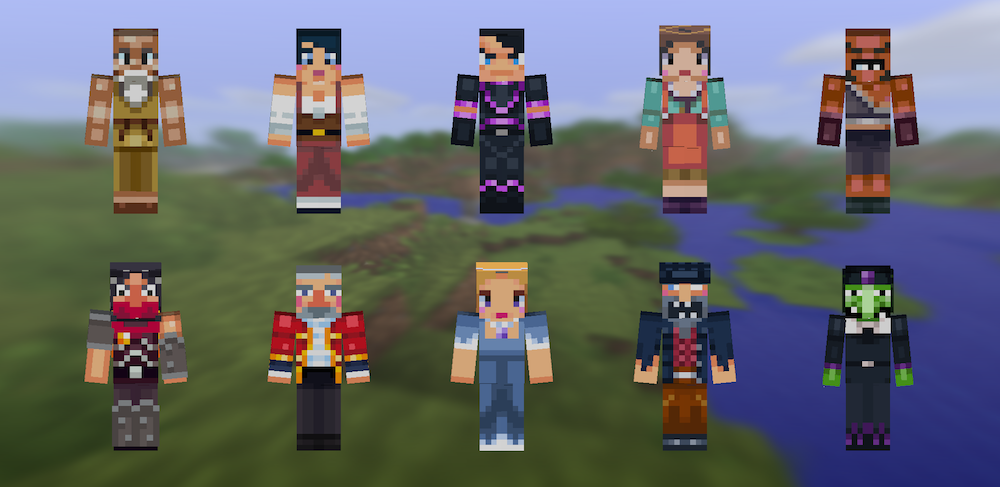 When is this happening?
We're submitting our newest update to Pocket Edition this week. It'll hit all versions of Pocket Edition once approved by our buddies at Apple, Android, and Windows Phone.
I don't give a monkey's about skins. Anything else?
Yes! The upcoming update brings loads more cool stuff. Here are some highlights from the changelog:
Multiple language support
Boats with space for two! Take your pet for a pleasant ride.
The ability to throw stuff from boats, including snowballs and eggs
Fishing! Now you can fish for fishies!
Squids!
Spider jockeys!
Cave Spiders!
Bats!
Adorable baby zombies!
Weird chicken jockeys!
Edible clownfish. Yum!
A fancy new World Edit screen so you can rename worlds, change game modes and do other things
Creative players can no longer be set on fire. Controversial
We've stopped cheeky chickens from walking on water
Animals can no longer breed without touching each other ooh err
Drinking milk now removes mob effects
Ridiculous amounts of bug fixes
More cool things that you should discover for yourself
That's it for now, people.
Continue to have fun playing Pocket Edition, please. And have a nice day!
Owen - @bopogamel