We are excited to announce that Minecraft 1.1 is out!
Jeb and Jon have been hard at work squashing bugs and creating amazing new features.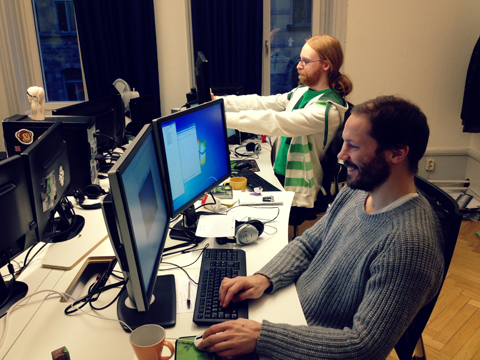 Below is a list of some of the added features:
Bow Enchantments
Golden Apple recipe
New language translations.
Slightly smoothed color transitions between biomes
Reduced brewing time to 20 seconds
Added spawn eggs to creative (the colors of the eggs even look like the mobs)
Added world type options (currently only super-flat and default)
Removed collision box from ladders
Plus many bug fixes!
Want to see Minecraft 1.1 in action. Check out this video by the talented H.A.T. Films guys!